Amin Nehme
President Lebanese Development Network (LDN)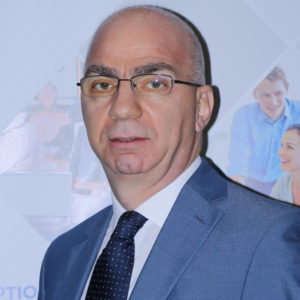 Mr. Nehme is the founder and president of the Lebanese Development Network (LDN).
He has a BA in Political Science from the American University in Beirut (AUB), a BS in Marketing from the Lebanese American University (LAU) and an MBA in International Affairs and Diplomacy from Notre Dame University (NDU), and successfully completed a professional development program in leadership, "The Strategic Leadership Simulation – Mobilizing People and Organizations." With his extensive background in project management, he provided his services to several prominent local, regional and international organizations such as the World Bank Institute, the European Union, the USAID and the International Labor Organization (ILO).
Recognized as a "Social Entrepreneur," Mr. Nehme's effective proficiency in communication, marketing and fundraising has helped him secure more than $3.5 million for relief, development and educational programs. With his wide-ranging background in training, coaching and consulting, he consequently served a number of reputable organizations on topics related to Leadership, Organizational Strategies, Fundraising, Communication and Social Marketing. In 2017, Mr. Nehme joined the 'Global Thinkers Forum' (UK) for their international mentorship program.