Andrea Barbanti
Manager of Research, CNR-ISMAR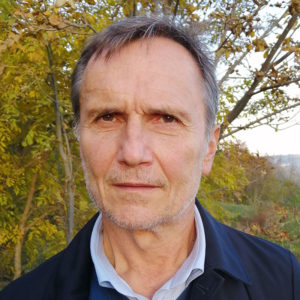 Andrea Barbanti has a background in coastal oceanography and environmental geochemistry and a PhD in Earth Sciences. He is Research Manager at National Research Council – Institute of Marine Sciences (CNR-ISMAR), where he develops science-to-policy activities and research initiatives and projects promoting Sustainable Blue Economy at national and EU level, focusing on the Mediterranean basin. He worked in the last 30 years at the boundary between science, marine engineering and policy making / implementation, on behalf of Engineering Companies, Public Administrations and Research Institutions.
He was member of the Project Management Team of BLUEMED Coordination and Support Action and is coordinating or is involved since 2012 in several National and European projects dealing with Maritime Spatial Planning (MSP) and sustainable blue growth. His research activities focus on the analysis of cumulative effects from human activities, trade-off -synergies analysis of multiple sea uses, ecosystem-based approach and development of open source tools to support MSP and ICZM implementation.
He is deeply involved in developing knowledge and ecosystem-based MSP plans, in close connection with decision makers and a wide range of stakeholders. Since 2019 he is National Focal Point for the UNESCO/IOC-DG MARE MSPglobal Initiative and is presently co-coordinating a team of scientists and experts that are supporting Italian MSP Competent Authority in the preparation of MSP Plans of Italian marine waters.