Antonio Novellino
Manager, ETT Solutions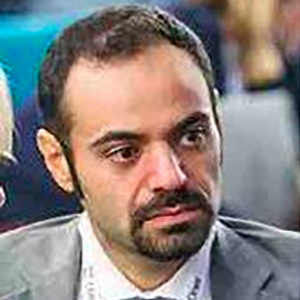 Antonio Novellino, PhD Biotechnology and Bioengineering, MSc Biomedical Engineering, Research Manager at ETT, Coordinator of EMODnet Physics.
At present, he is the ETT Research Manager and he is coordinating the R&D unit activities.
He serves on the scientific board of the Ligurian Cluster of Marine Technology DLTM (www.dltm.it) and the board of Consortium TRAIN. He is member of the EuroGOOS DATAMEQ group and contributes to several EuroGOOS Task Teams for advising (http://eurogoos.eu/) on operational oceanography data management procedures and standards. He is member of the SOOS DMSC (South Ocean Observing System Data Management Steering Committee) and DOOS DMTT (Deep Ocean Observing System Data Management Technical Team). He serves on the EMODnet Steering Committee, the EMODnet Technical Working Group. He serves the Expert Team on WIS Centres (ET-WISC) and Task Team on Data Centres (TT-DC). He is co-author of scientific publications and he participates as reviewer for scientific journals for Elsevier and Frontiers.
He is the EMODnet Physics coordinator and CMEMS DU deputy coordinator. He is involved in EMODnet Data Ingestion and in the EMOD-PACE Partnership for China-Europe project, major EU projects in the field of oceanography and marine data management (SeaDataCloud on H2020, EuroSEA on H2020, Jerico S3 on H2020, SO-CHIC on H2020, NAUTILOS on H2020, and some CMEMS Service Evolution prjs on CMEMS).