Federica Barbera
Manager for Protected Areas and Biodiversity Office, Legambiente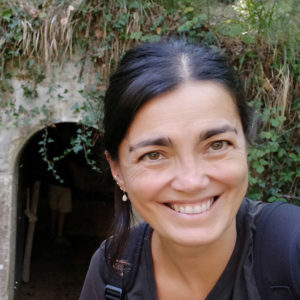 Federica has been working with Legambiente Onlus in the protected areas and biodiversity conservation department since 2008.
In her role Federica is responsible for conceiving and running international projects and campaigns on environmental issues (biodiversity, endangered species, fishery, marine conservation). She also deals with many international associations and networks, such as Iucn (the International Union for Nature Conservation), Wwf, Greenpeace, FSC, PEFC, Global Nature Fund, EEB etc.
Thanks to her participation in international networks and projects, she has contributed to Legambiente's strategies to develop policies for the nature protection, also constantly dialoguing with economic operators, institutions, researchers, and consumers.
Her first task within Legambiente was in the International Voluntary Service department in which she started the collaboration managing national and international projects and organizing training courses and activities for volunteers and coordinators.
In 2006, Federica was assistant campaigner with Friends of the Earth (London) and caseworker with the Advice & Referral Service of the Environmental Law Foundation (London). In this role she handled enquiries from the public and referred cases to ELF's network of legal and technical advisors.
Her career within no profit sector started with an internship at the Foundation for International
Environmental Law and Development (London), as a research assistant in the biodiversity department and a following employment with EQUIVITA, Scientific Committee (Rome) as executive assistant and campaigner.