Marco Rusmini
Product Leader Offshore Wind Saipem XSight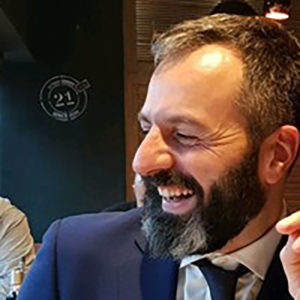 I am a passionate Environmental Scientist with a background in Geospatial sciences.
My competences and technical skills are:
Environmental Engineering:
Define and implement Environmental Requirements for engineering studies (Feasibility, Conceptual, FEED, PDP) for complex renewables (solar, wind, carbon capture, waste to fuel), power, O&G, chemical installations.
Impact Assessment:
· Management of EIA – ESHIA in compliance with IFC PS – Equator Principles etc.
· Implementation of ESMPs during Projects' lifecycle.
· Overall management of EIA – ESHIA authorization process including relationships with stakeholders – Competent Authorities.
GIS:
· ArcGIS advanced user
· ArcGIS Collector and Survey123.
· Spatial analyst, Geostatistical analyst, Network analyst, Cartography tools
·Model builder (python)
·Spatial Multictiteria Evaluation for Site Selection
Data Management:
· PowerBI advanced data analysis (including DAX scripting)
· Earthsoft EQUIS
Remote Sensing:
· Spaceborne optical Remote Sensing
· Airborne Hyperspectral Remote Seising
· OBIA – Object Based Image Analysis
· Image Classification
3D geological modelling:
· C-Tech MVS software
Field Survey Management:
· Planning, organisation and on site supervision of complex environmental/social field surveys in multiple locations worldwide with focus iin Western and Central Africa