Maria Cristina Pedicchio
President of the Marefvg Cluster and Marevivo Delegate of the Friuli Venezia Region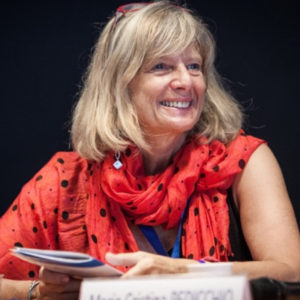 Full Professor of Algebra at the University of Trieste, Italy, Maria Cristina Pedicchio has great experience in managing of public and private Research Institutions. President of the Maritime Technology Cluster of the Friuli Venezia Giulia Region. She has been (2011-2019) President of the National Institute of Oceanography and Experimental Geophysics – OGS, President (2009- today) of the Technical Scientific Committee of the National Agency for the Promotion of European Research – APRE, President of Area Science Park (2002-2006) and of the FVG Cluster in Biomedicine (2004 – 2012).
Recently, Maria Cristina has been appointed by the European Commission as a member of the "Oceans and Seas" Mission (missions represent one of the main aspects of the new Horizon Europe strategy).
She is General Secretary of the "Marevivo" Friuli Venezia Giulia Environmental Delegation.
Commander, Order "of Merit of the Italian Republic"