Maximo Aurelio Peviani
Research Manager, RSE Research on Energy System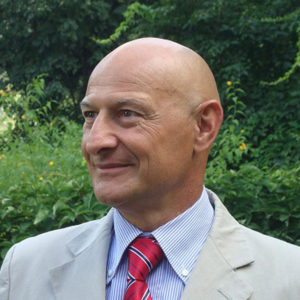 Dr. Maximo Peviani is a Civil Engineering from the University of Padua (Italy), MSc. Hydraulic and Environmental Engineering from IHE Institute for Water Education (The Netherlands) and PhD in Applied Geology, Geomorphology and Hydrogeology from the University of Perugia (Italy).
He is senior scientist at RSE – Ricerca sul Sistema Energetico (Milan, Italy), been the coordinator of the research branch related to "Electricity from Marine Sources".
He is invited lecturer at the IHE-UNESCO Institute (The Netherlands) and at the University of La Tuscia, Department of Biological and Ecological Sciences (Italy), as well.
During his career, he has been leading multi-disciplinary research teams and coordinating national & international projects in the field of water resource management and hydropower generation.
In the last years, he has been concentrated in ocean energy R&D projects. In particular, he is the inventor of the WaveSAX, an innovative device to convert wave energy into electricity, granted with two patents from the European Patent Office (EPO).