Milena Angelova
Member at European Economic and Social Committee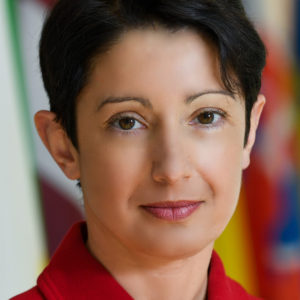 Dr Milena Angelova has been serving as Secretary-General of the Bulgarian Industrial Capital Association (BICA) since 2002. She is member of the European Economic and Social Committee (EESC) since 2007, member of the EESC Bureau 2009 – 2015, Employers' Group Vice-President 2010 – 2018 and Vice-President of the EESC 2018 – 2020. She is SGI Europe (CEEP) Executive Vice-President since 2011.
As an EESC member, she is actively involved in representing the interests of the business community regarding important topics such as SME policies, corporate governance, the capital markets union, promoting services of general interest, cutting red tape, improving the business climate, combating the grey economy, the future of work, skills mismatches, etc.
Dr Angelova is a member of the Bulgarian ESC since 2006 and is well known as an active participant in decision–making processes in Bulgaria, within areas concerning business climate improvement. She has profound expertise in the field of corporate governance, corporate social responsibility, better legislation, SMEs and entrepreneurship promotion, European funds management, skills mismatches and qualified labour shortage.
Before joining the BICA, Dr Angelova had ten years of excellent professional experience in business, such as Italcementi Group, and tourism. She is senior research fellow at the Institute of Economics of the Bulgarian Academy of Sciences and was a lecturer in the Economic University in Varna. She is the author of more than 45 scientific publications in the area of marketing and of corporate governance.