Paul Holthus
President of the World Ocean Council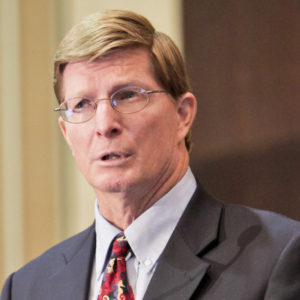 Paul Holthus founded the World Ocean Council (WOC) – the Global Blue Economy Business and Investment Organization – the international alliance for leadership, collaboration and action on sustainable development, bringing together investment, innovators, and all ocean industry sectors.
WOC's "Ocean Investment Platform" links investors, ocean industries and innovators, and includes: a) the "Ocean Investor Roundtable" and b) the "Global Blue Economy Innovation Initiatives Network" for ocean accelerators, incubators, challenge competitions, startup hubs. The annual Sustainable Ocean Summit (SOS) is the premier high-level global "Corporate Ocean Responsibility" business event.
Paul has held senior positions with UN and other international organizations and worked in 30+ countries. He is a regular speaker at international business and investment events and the only global ocean industry organization representative invited to address the UN General Assembly.