Ruggero Aricò
Member of the Task Force "Action Council on Sustainability & Global Emergencies" at the B20/G20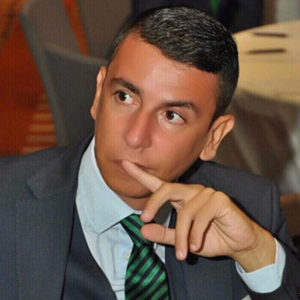 Ruggero Aricò graduated in Law at the University of Messina, Italy in 1999 and he was admitted to the Bar in 2002. He joined Enel in 2000 at the Institutional and International Affairs Department. In 2003, he moved to Brussels to manage the institutional relations with the European Union, in particular he worked very closely to the European Parliament. After 5 years, he moved to Moscow as Head of External Relations for Russia & CIS Countries and in 2010, he moved to Algiers as Head of External Relations for Algeria. Since March 2016, he is the new global Head of Institutional Affairs for Europe, Africa, Asia and Oceania in Enel Green Power, the biggest renewable energy private company in the world.
Ruggero has an extensive experience in international relations, governmental affairs, energy and environment regulation and legislation. He spent most of his life outside Italy, he speaks fluently several foreign languages and he is often invited worldwide as visiting professor in universities and as conference speaker and moderator.
He is also Vice President of "Confindustria Assafrica & Mediterraneo" (the General Confederation of Italian Industry association for the development of Italian businesses in Africa, the Mediterranean and the Middle East), Board Member of the Italia-ASEAN Association (the association that represents and supports Italian companies in all sectors with business interests in the ASEAN countries) and Member of the Coalition for Action Steering Committee at IRENA (the International Renewable Energy Association).
He has been appointed Vice President of "Disability Pride Italy", a non-profit organization that raises all issues that people with disabilities are facing nowadays and which organizes the Italian edition of the international event "Disability Pride".
Recently he has been designated City of Messina Mayor's Expert on Sustainability, Innovation, Smart City and Financial Innovative Tools.
In January 2021, he has become member of the B20, the official G20 dialogue forum with the global business community and he has been assigned to the Task Force "Action Council on Sustainability & Global Emergencies".
Member of the Scientific Committees of "Taobuk – Taormina International Book Festival", "The Thinking Watermill Society Association" and "Mondo Internazionale", Ruggero is also Political Advisor of TaoDust, the only start-up company in the world that combines equity crowdfunding with asset tokenization bringing off-chain projects on the blockchain.
Recently he has been appointed Board Member and Head of International Relations and Sustainability of the football club "ASD Città di Taormina".
He is member of the Rotary Club, where he received the highest honors "Paul Harris Fellowship".