Vittorio Coco
Coordinator Blue Economy Desk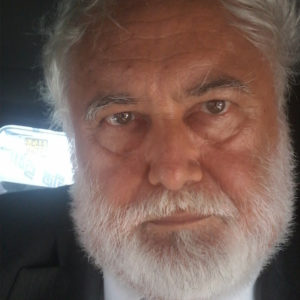 Born in Messina, Italy, in 1947, studied Jurisprudence at University of Rome and spent 18 years as civil servant in the Italian Foreign Office, serving in different functions in the Permanent Mission of Italy to the United Nations, New York (1980-1991) and the Consulate of Italy in Karachi, Pakistan (1991-1994). While in the USA he acted also as Founder and Secretary General of the US branch of the political Party chaired by the Prime Minister of Italy. His career took a new direction when he decided to resign (1994) from his safe and comfortable job, including diplomatic passport and high-life fringe benefits, and take the challenges of becoming a Senior Advisor for International Strategic Partnerships, going in the field, in Pakistan first (working with National Agencies like PIDC and Italian groups like Tecnimont and BNL) and then in USA, Bulgaria, Sri Lanka and the Maldives.
COMMITMENT TO THE SUSTAINABLE DEVELOPMENT GOALS AGENDA OF THE UNITED NATIONS
After several experiences in two decades (1995-2015) of collaboration with projects of Italian companies working overseas, from art and culture (he has directed a landmark travelling exhibition of original Pompei-like frescos in USA major museums) to certified fisheries and agriculture (he has led Friend of the Sea and Friend of the Earth activities in South Asia), from exploration of new international trade corridors (he has created the World Trade Center Messina, Italy and worked on Corridor VIII from Europe to China via Black Sea) to promotion of renewable energies (green hydrogen), from organization of investors missions in developing countries (nautical tourism and hospitality opportunities) to national campaigns on blue whales and hydrogen economy (in Sri Lanka), he has decided to navigate the rest of his life adopting the UN SDGs Agenda 2030 as his Polar Star. Since 2017 he has taken the position of Regional Director in the Indian Ocean for ICT4SIDS (Information Communication Technologies Small Islands Developing States), a UN Partnership registered in USA and devoted to use ICTs to implement sustainable development for remote and less served communities in island nations worldwide.
MAPPING BLUE ECONOMY STRATEGIES IN POST-COVID RECOVERY ERA
Being a champion of multicultural Public Relations and intergenerational Working Teams, he is serving with deep pride as Coordinator of the Blue Economy Desk in the Alif Alif Atoll Council, Rasdhoo Island, Maldives, providing to local authorities high level of connections and partnerships with the prestigious Italian University of Genoa, as well as companies and groups potentially interested in investing in new ocean-based projects in the Atoll in the sectors of blue biotechnologies, hydrogen production from ocean water, deep seabed mining, ecosystem for air mobility solutions in resorts and local islands, etc. . At the same time he is acting in Maldives and Sri Lanka as Country Manager of the Giancarlo Zema Design Group (GZDG), to promote the visionary eco-solutions of the Italian Architect known internationally for creative and innovative projects (private islands, submersible and floating structures, vertiports, etc.) in synthony with nature conservation and marine environment protection.
Vittorio Coco's ship next and final destination by the way, according to last development of his main project ideas, is expected to be Abu Dhabi, the capital of UAE, engaged to operate in the capacity of trusted reference person and onsite PR coordinator of main international partners he has personally associated in some most exciting and ambitious projects in the public and private sector designed for Middle East and beyond.